This is a sponsored post written by me on behalf of
American Heart Association
for
IZEA
. All opinions are 100% mine.
I want to live a healthier, longer life. Who doesn't, right? But it's not always easy to do the right things - eating right, exercise, and making sure that you and your family have everything you need to make those healthy choices!
I've said for a long time that knowing what to eat is CONFUSING! Low calorie, high fiber? High protein, low carbohydrate? No fat, low fat, what fats are healthy? Just tell me what's healthy!
Guess what? I've found the resource I've been looking for at the American Heart Association's website
Heart.org
Life Is Why
!
I want to be a healthy mom and see my boys thrive! They've grown into amazing young men and I know that they want me to be healthy. My husband and I recently made a solid commitment to add more vegetables to our diet, cut back on unhealthy sweets and sugary drinks, and try to lose some weight. So far so good! We're each down over 5 pounds already!
For me, the hardest thing is trying to come up with dinner ideas besides a boneless, skinless chicken breast on a salad. I wander the produce department and the meat section at the grocery store and always end up making the same choices. I've never been very creative when it comes to cooking!
My favorite new resource is the American Heart Association's
Pinterest
page. Who knew that there were so many awesome and healthy recipes all in one place? How about this recipe for
SPRING GREENS WITH SALMON AND APRICOT GINGER VINAIGRETTE
?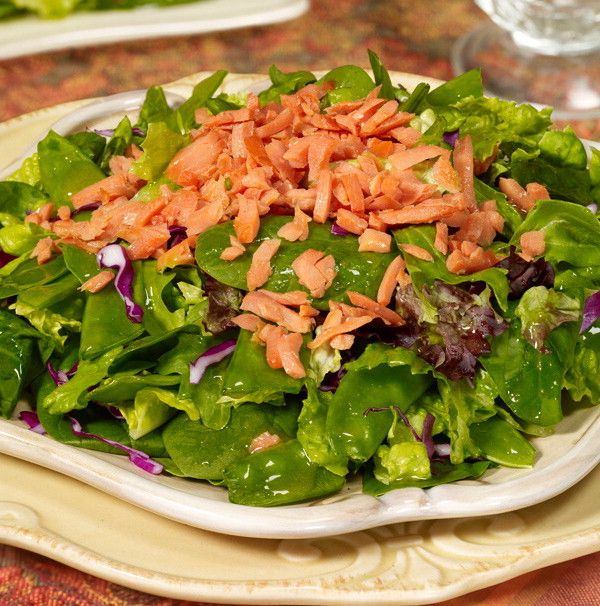 Now before I go to the grocery store, I browse the site and find new things to try! I make a list and I can even go back to the site while I'm at the store on my cell phone if I'm not sure about something.
There are so many other great resources on
Heart.org
too, including
a nutritious page
that breaks it all down and tells you how to eat healthy based on American Heart Association research. We already know, right? Well, I didn't!
What I appreciate the most is that they don't say that you can never have a sweet treat. They don't say that you can never eat bread.
They say that you should LIMIT the amount of sweets that you eat. For me, that means that if I have something sweet, I'm not on a binge day, I'm not ruining my "diet" - I'm simply having a treat balanced by overall healthy eating.
There's so much to learn about eating right, so many health reasons why it's important for me to eat right, and it's totally worth the extra work it takes.
Especially when there's a great resource like the American Heart Association to help make it easier.